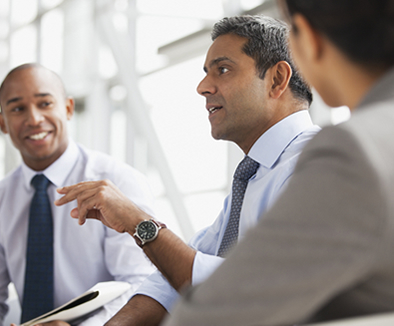 Customized Business Process Outsourcing (BPO)
At LYNX Services, we understand that first impressions can make or break your company. We offer capabilities to provide custom business process outsourcing services to meet our clients' unique business requirements. Our custom BPO services can be fully customized to meet your needs. Let us help manage business processes and transaction processing tasks in a scalable and cost-effective manner - so you can solely focus on your core business competencies.
We train our customer service representatives using your service standards to ensure a seamless experience for your customers. And our cutting-edge technology, business process design and telephony systems can be easily integrated into your internal systems, saving you additional investment costs.
Our history as a trusted third party claims manager helps your business improve efficiency, customer reach and customer care - 24/7. So whether you require technology, business process, call center and/or complex data entry services, LYNX will customize the right solution for you.
Services
LYNX Services helps our clients leverage outsourcing services to improve their business performance, so they can compete more effectively in the marketplace.
We deliver business value by "extending your enterprise" through:
Deep industry knowledge

Operational excellence

Partnership approach

Benefits of our services includes:
Cost savings through labor arbitrage

Improved customer support and economies of scale through better resource utilization and improved controls

End-to-end accountability for business results and target transformation, while jointly leveraging internal assets and those of LYNX Services

Consolidation and standardization of processes and rationalized platforms across the business